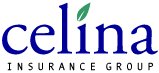 Comparative Rater Password Changing Help
Please choose your Comparative Rater program to view the instructions to update your password
PL Rating:
Manage Real-Time Passwords
Select Admin (located at the top of any screen in PL Rating)
Select Manage Real-Time Passwords
Select the carrier from the drop-down menu and enter required login information (in this case it would be password since they already have the username and agency code entered)
Select Save
TAM:
The process of entering credentials into Real-Time Interface must be performed by every CSR within an agency who needs to utilize the Real Time-Quoting
Login into Applied TAM
From within Client Activity click on the Real-Time Interface Button in the TAM toolbar (butterfly) or click on the Options button and select "Real-Time Interface"
Click File->Local Security Products, scroll down and locate the Celina Products. View/Inquiry or Rate (** Please note there is a separate entry or line item for each command-i.e. claims inquiry, billing inquiry and policy inquiry)
Select each product and click Edit
When prompted, enter the current carrier User Name and Password and then click OK.
� � �

EZLynx:
To set the Celina password for EZLynx Rating:
Hover over the Settings (gear) icon
Select Carrier Logins
For Independent Accounts, go to Celina, and click Set on the right
Enter your Celina website login, click Save and Test
A green checkmark indicates the password has been set successfully